Given the unique sensitivities of the carer community and the fact that online workshops are a novel engagement tool, it was decided to roll out this engagement in a sensitive, two-phase process. Considering these constraints, we are pleased with level of reach and participation in this short light-touch five-week project.
From standing start, with no network or contacts, we have ensured that approximately 1,100 carers were directly invited, via emails from carer networks' leaders, to take part in the Taking Charge Together carers' campaign.
We also understand that an additional 500 carers will have heard about this campaign in amongst other communications from carer networks and online promotions of the campaign.
Our analysis reveals that carers from all areas of Greater Manchester have taken part, with the exception of Wigan and Stockport.
As a consequence of this effort, the carers' online engagement was launched on 25th February and closed on 8th April 2016. Over the course of this campaign:
205 people visited the carer health snapshot questionnaire site (a strong outcome, given email opening rates within the carer community is typically low). 100 people completed the health snapshot (this represents a 48% conversion rate – the norm is 5-20%).
89 people joined the online workshop (this represents an 89% conversion rate, we would typically expect no more than 50%).
49 people actively contributed to the conversation (43% is a strong participation rate for a campaign of this nature).
414 ideas, comments and votes have been submitted.
Carers took part in the conversation from locations that were convenient to them, not necessarily home.
80% of our carers were female and most were based in the city of Manchester:
City of Manchester – 42%
City of Salford – 38%
Bury – 8%
Rochdale – 3%
Bolton – 1%
Oldham – 1%
Tameside – 1%
Trafford – 1%
Glossop – 1%
Carers from all ethnic backgrounds took part in the conversation, too. It is worth noting that those self-identifying as 'White: British' group form the majority of participants.
Only 23% of carers identified with being healthy or very healthy.
The three main unhealthy behaviours identified by carers were:
too much stress – 22%
lack of sleep – 19%
lack of physical activity– 18%
And 98% of carers reported they wanted to improve their health and well-being.
We recognise that carers are an incredible asset for Greater Manchester and, if they can't look after themselves, the repercussions for the health and care system are dramatic. Hence, we wanted to generate insight into:
the things that can stop carers from being as healthy as they would like to be; and
the things do you think would help carers to remain healthy.
These two points, therefore, formed the key questions in their dedicated online workshop.
The most recurring three core themes of their discussion can be defined as follows (once again, a typical narrative emerged when analysing the ideas, comment and votes they had shared within these three areas).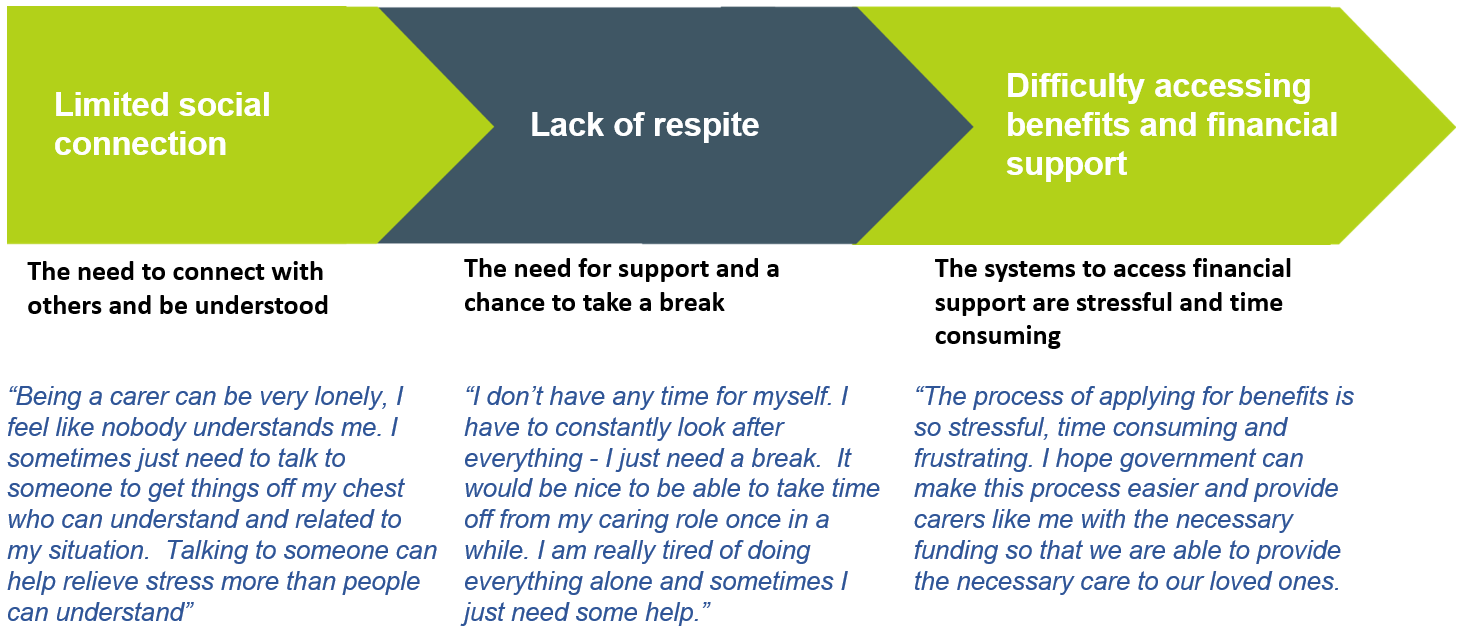 It's worth noting that shouldering the burden of caring is causing significant stress, and this could create major problems for the region in the future.
Indeed, Clever Together were so moved by this insight, they have donated a crowdsourcing platform to one of the carers network charities, so they can continue to connect and discuss issues.